Arizona is infamous for its extremely arid conditions and scorching temperatures. Frequently, summer months may experience temperatures that exceed 100 °F and temperatures have been recorded to reach up to 115 °F during the day time. The state's annual precipitation tends to be very low and rarely reaches 40 inches a year with the southwestern portion receiving as little as 3 inches a year. In addition to having extremely hot and dry summers Arizona also may experience temperatures as low as the 20s during the winter nights. Professionals with an Arizona HVAC license are in high demand during the blazing summer months but also come to the rescue for the colder winter nights.
Sponsored Listings
Arizona does not require HVAC technicians to obtain licensure but HVAC contractors are required to obtain one of several options for licensing issued through the Arizona Registrar of Contractors.
Arizona HVAC License Requirements
Arizona offers several options for HVAC contractor licensing. The types of licenses available for HVAC contractors in Arizona include Specialty Residential Contractor, Specialty Dual License Contractor, and Specialty Commercial Contractor. In order for HVAC contractors to obtain licensure in Arizona they must meet several requirements. First, they must acquire 4 years of related work experience in their field. HVAC professionals may use of to 2 years of apprenticeship experience towards the required work experience. In addition, HVAC professionals must also register their company with the Arizona Corporation Commission or Arizona Secretary of State. Other requirements include passing both the trade and business exam, obtaining either a surety or cash bond, and obtaining worker's compensation insurance.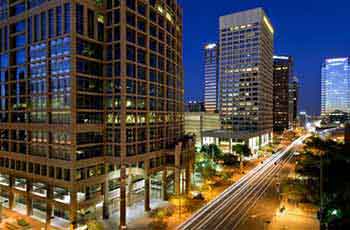 Arizona HVAC Education
Arizona offers numerous programs in HVAC education ranging from certificate to degree programs. Some of the more prominent HVAC schools in Arizona include Arizona Automotive Institute, Arizona Western College, Cochise College, East Valley Institute of Technology, GateWay Community College, Mesa Community College, Mohave Community College, Pima Community College, The Refrigeration School and Rio Salado College.
The Refrigeration School and Arizona Automotive Institute are both accredited by the Accrediting Commission of Career Schools and Colleges (ACCSC).
Sponsored Search
Arizona Western College, Cochise College, Mesa Community College, Mohave Community College, and Rio Salado College are all accredited by the North Central Association of Colleges and Schools Higher Learning Commission.
GateWay Community College is accredited by both the Partnership for Air-Conditioning, Heating, Refrigeration Accreditation (PAHRA) and North Central Association of Colleges and Schools Higher Learning Commission.
Arizona HVAC Exam Overview
The first exam required for all Arizona HVAC contractors is the trade exam for Heating, Ventilation and Air Conditioning. The trade exam is the AZ R-39/C-79 Air Conditioning and Refrigeration (Residential/Commercial) exam and is 210 minutes long. HVAC professionals who also take the solar exam will be given an addition 75 minute exam along with the trade exam.
The second mandatory exam for licensure in Arizona is the Arizona Contractors Law and Business Exam. The exam lasts for 180 minutes and is made up of 80 questions. A score of 70% is required to pass.
Arizona EPA Section 608 Certification
The Environmental Protection Agency (EPA) requires all HVAC technicians that work with refrigerants to be certified. In order to obtain EPA certification, HVAC technicians in Arizona must take an exam which has 80 multiple choice questions that must be completed within 3 hours. A score of 70% is required to pass the exam and the exam fee is $120.
The three different EPA certification types that HVAC technicians can acquire are Type I, II and III. Type I limits HVAC technicians to working on appliances which contain no more than five pounds of refrigerant. Type II permits HVAC technicians to perform work on high pressure appliances. Type III limits HVAC technicians to working on low-pressure appliances. This certification is transferable among all states and does not expire.
Sponsored Search