Louisiana is considered to be a part of the 'Deep South' along with Georgia, Alabama, South Carolina, Mississippi and Texas. These states tend to experience hot, wet summers along with brisk winters.
Louisiana experiences rainfall 108 days per year and has an average annual rainfall of 62.45 inches. It also has an average annual temperature of 69.55°F with summers generally being around 81.1°F and winters near 50.9 °F. These conditions lead to a constant need for dry and moderate temperature buildings throughout the year placing professionals with a Louisiana HVAC license in high demand no matter the season.
Sponsored Listings
Louisiana HVAC License Requirements
HVAC technicians in Louisiana are not required to be licensed but HVAC contractors that work on projects with a value exceeding $50,000 must obtain licensure. HVAC professionals generally take courses at a vocational school prior to taking the HVAC exam but they may instead work as an apprentice before taking the exam. In order to work as an apprentice individuals must be at least 18 years old and have a high school diploma or equivalent.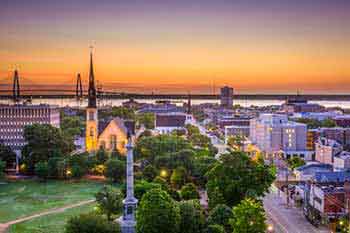 Louisiana HVAC Education
There are 17 community and technical colleges in Louisiana that offer HVAC related programs and training. Most of these programs are completed within 6 months but some may take to two years.
Individuals seeking specialized HVAC training generally complete certification programs but those who want further education in HVAC are encouraged to obtain an Associate in Applied Science Degree.
Programs with HVAC Excellence accreditation include Baton Rouge Community College, Caddo Career & Technology Center, Delgado Community College, ITI Technical College, Louisiana Delta Community College, Northshore Technical Community College, Northwest Louisiana Technical College, South Central Louisiana Technical College-Young Memorial Campus, and South Louisiana Community College.
Those who opt out of traditional HVAC schooling may instead perform HVAC training under a journeyman or licensed HVAC technician. The Apprenticeship Division of the Louisiana Workforce Commission oversees all apprenticeship requirements and requires that HVAC apprentices complete a work study of 2 to 5 years long as well as complete 144 hours within the classroom.
Louisiana HVAC Licensing Options
Louisiana offers the Mechanical Work Contractor license which has three sub-licenses.
The first sub-license for contractors is Heating, Air Conditioning, Ventilation, Duct Work and Refrigeration sublicense. The second sublicense for HVAC contractors is the Industrial Pipe Work and Insulation sublicense. The third sublicense available for HVAC contractors is the Controls for Mechanical Work sublicense.
In order for HVAC contractors to obtain a license within the state of Louisiana they must pass the trade exam as well as the business and law exam, provide a financial statement and designate a legal representative for their business.
Sponsored Search
Louisiana HVAC Exam Overview
Individuals looking to work as HVAC contractors in Louisiana must take both the trade exam as well as the Business and Law exam.
The trade exam is overseen by the Louisiana State Board of Contractors' Department of Examinations and Assessment and the cost to take the exam is $120. HVAC contractors in Louisiana may take the trade exam which covers all three sub-license specialties or they may take the trade exam for their specific sublicense specialty. The trade exam has a 100 multiple-choice questions and is closed book. This exam must be taken within four hours and there are five different sections
The Business and Law exam is available to be taken online or can be taken at a testing center. The exam has 80 multiple choice questions and requires a score of 70% to pass.
There are ten testing centers available for HVAC contractors. They are located at community colleges throughout the state as well as both locations of the Louisiana State Licensing Board for Contractors in Baton Rouge and LSU-Alexandria.
Additional Requirements
Following the successful completion of both exams, HVAC contractors in South Carolina must submit additional documentation to the Contractor's Licensing Board including a financial statement and copy of certificate for the contractor's registered corporation or partnership.
In addition, they must pay a $160 license fee and sign a $10,000 surety bond with the power of attorney attached. HVAC contractors that will perform work on jobs having a value of $5,000 or more are required to have the bond issued in their name.
HVAC contractors must renew their license every 2 years in order to continue working legally within the state.
Individuals that currently have one of the following licenses are not required to take the HVAC trade exam: South Carolina Home Builder License, South Carolina General Contractor License, South Carolina Mechanical License. Individuals may also omit taking the trade exam if they have a current Master or Journeyman City/County license obtained through examination.
Currently, there is not a continuing education requirement for maintaining a HVAC license in South Carolina.
Additional Requirements
In addition to passing the required exams, contractors must also furnish a current financial statement that is prepared by an independent auditor and signed by the applicant and auditor before a notary public and have a net worth of at least $10,000.
Both commercial and residential licenses are valid for one year and contractors may choose to renew their license up to three years.
Louisiana HVAC Salary
Professionals with a Louisiana HVAC license earn around $43,000 a year with the top 10% earning over $62,000 annually. Cities including New Orleans, Metairie, Baton Rouge, Lafayette, and Shreveport tend to pay HVAC professionals the most.
Sponsored Search