Temperatures in Nebraska range from as low as the teens during the winter up to the high 80s during the peak of summer. Weather within this state varies throughout the year and summers are known to be wet and humid whereas winters tend to be dry and freezing. Professionals with a Nebraska HVAC license stay busy throughout the year in this state and are in the highest demand during the harsh winter months.
Sponsored Listings
HVAC professionals in Nebraska are licensed at the local level with different cities having their own licensing requirements. Some cities have reciprocal licensing agreements with each other as well as with other states, such as Omaha. Not only does Omaha have reciprocity with Bellevue but it also recognizes other licensing exams from various states and waives its own exam requirements for individuals who either scored a high enough percentage on their initial exam or passed an exam which had a similar level of difficulty and content. HVAC licenses in Nebraska must be renewed each year and HVAC professionals who have either a journeyman or master level license must obtain a minimum of 4 hours of continuing education annually.
Nebraska HVAC License Requirements
Different cities within Nebraska offer their own forms of licensure but typically there are licensing options available at the technician, journeyman and contractor levels. Some cities do not have work experience requirements in order for HVAC professionals to advance from the apprentice to master level of licensing and only require applicants to pass an exam to obtain licensure or become credentialed. Apprentices and journeyman typically become credentialed whereas contractors or self-employed technicians obtain licensure. Those who obtain licensure at the master mechanical contractor level are generally required to obtain liability insurance coverage of at least $500,000 as well as obtain a minimum of 8 hours of continuing education annually. Licenses for both technicians and contractors must be renewed each year.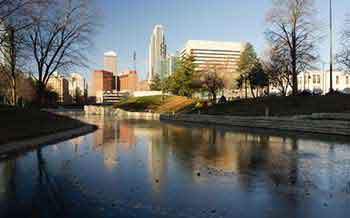 Nebraska HVAC Education
Nebraska offers numerous options for HVAC education programs such as apprenticeships as well as certificate and degree programs. Companies which offer apprenticeships in Nebraska can be found in Omaha, Lincoln, and La Vista. Programs which offer HVAC education include Metropolitan Community College, Southeast Community College, Central Community College, Mid-Plains Community College, Northeast Community College, Southeast Community College, and Vatterott College. Out of these programs Metropolitan Community College is highly recommended due to its accreditation by the Higher Learning Commission.
Sponsored Search
Nebraska HVAC Exam Overview
The two main exams offered in Nebraska for HVAC professionals are the mechanical journeyman exam and the mechanical master contractor exam. The journeyman exam costs $50 and the master contractor exams costs $400. The mechanical master contractor exam consists of 4 sections which must be taken within 4 ½ hours.
Nebraska EPA Section 608 Certification
The Environmental Protection Agency (EPA) requires all HVAC technicians that work with refrigerants to be certified. In order to obtain EPA certification, HVAC technicians in Nebraska must take an exam which has 80 multiple choice questions that must be completed within 3 hours. A score of 70% is required to pass the exam and the exam fee is $120.
The three different EPA certification types that HVAC technicians can acquire are Type I, II and III. Type I limits HVAC technicians to working on appliances which contain no more than five pounds of refrigerant. Type II permits HVAC technicians to perform work on high pressure appliances. Type III limits HVAC technicians to working on low-pressure appliances. This certification is transferable among all states and does not expire.
Nebraska HVAC Salary
The average salary for Nebraska HVAC technicians is around $44,000 per year with the top 10% of HVAC professionals earning over $73,000 per year. Cities with the highest annual salaries include Omaha, Lincoln, and Sioux City with salaries ranging from $48,800 to $91,100 per year.
Sponsored Search